American Standard Lucerne Wall-Mount Bathroom Sink in White 184837
100% NEW | | |
American Standard - Style That Works Better. Lucerne's Unique D shaped Bowl has a smooth self draining deck area with contoured back and side splash shields. Meets ADA requirements when installed at a height according to guidelines.
American Standard Lucerne Wall-Mount Bathroom Sink in White 184837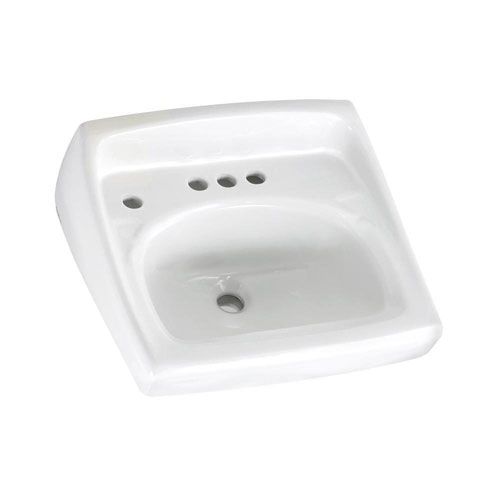 Product Information:
100% BRAND NEW, never before used, sold in the original packaging with manufacturer's warranty in tact.
Color / Finish:
Brand:
Vitreous china provides added reinforcement, stain resistance and easy cleaning solutions to any bath
Wall hung sink to be installed with wall hanger (included) or concealed arms by others
4-inch center faucet holes
Front overflow
D-shaped bowl
Extra soap/lotion dispenser hole measures 1 3/8 (35mm) diameter
Soap/lotion dispenser sold separately
Item Boxed Weight: 42 lbs.
Item Boxed Length: 22.25 inches
Item Boxed Height: 19.5 inches
Item Boxed Width: 14.5 inches
Shipping Method: UPS
Country of Origin: MEXICO
Need Inspiration, Check out our
Why Buy From ?
Manufacturer and Warranty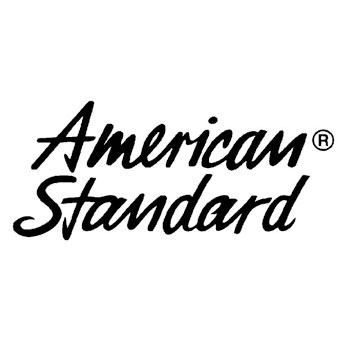 At American Standard it all begins with our unmatched legacy of quality and innovation that has lasted for more than 140 years. It is this tradition of quality and innovation that puts us in three out of five homes in America, as well as, countless hotels, airports, and stadiums. We provide the style and performance that fit perfectly into life, wherever that may be.
SKU: 184837, MPN: '0355.056.020, UPC: '33056015438